Brillianize Cleaner & Polish
Introducing Brillianize the Multi Purpose One Step Cleaner & Polish That Cleans, Polishes and Protects To A Brilliant Shine.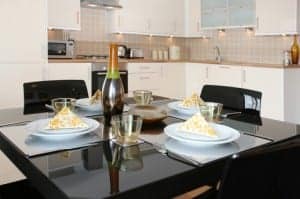 This high performance all purpose cleaner and polish gives amazing results on hard shiny surfaces including kitchens , bathrooms and furniture with high gloss polyurethane finishes, glass and mirrors
Non Toxic – Anti Static – Ammonia Free – Alcohol Free
Brillianize is also specially formulated to clean, preserve and protect high performance big screen televisions, LCD and plasma displays, photo copiers, scanners, precision optics, cameras, lenses and glasses.
Brillianize is also excellent for cleaning and polishing chrome, stainless steel, granite, marble, smooth alloys, paint and any hard shiny surfaces.
Brillianize is safe to use with lucite, Plexiglas®, Lexan®, acrylic, Acrylite® and all plastic or glass surfaces.
Manufacturers use Brillianize products in the final production stage to enhance the appearance and performance of their finished products.
Resists Scratching & Fingerprints.