EcoShield Fabric Protection
Ecoshield Fabric Protection Designed For Your Peace Of Mind.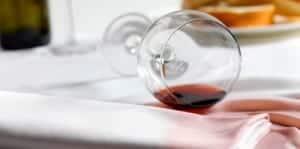 Are you tired of worrying about something being spilt on your furniture fabrics?
Read on and find out more about Ecoshield Fabric Protection.
EcoShield Fabric Protection is a completely safe and long lasting stain protection and release application formulated with an Anti Allergy.
Firstly, EcoShield is designed to protect Furniture Fabrics and soft furnishings from stains, grime, dirt and soil build up.
Secondly, the Anti Allergy component binds to the treated textile and provides lasting hygiene and controls the growth of bacteria, Mould and Mildew.
EcoShield Fabric Protector with Anti Allergy can be applied to new or pre-cleaned furniture, soft furnishings and textiles.
Having your furniture and furnishings protected using EcoShield Fabric Protector with AllergyShield will help:
Maintain a new, clean appearance for longer

Protect against spills, dirt, grime and staining

Allow easier cleaning in the future

Reduce the allergens that can trigger Asthma, Hay Fever, Sinus and Eczema

Control and inhibit the growth of Mould, Mildew and Bacteria

Control the population of Dust Mites by controlling the growth of their food source.
How Does this 2 in 1 Treatment Work?
EcoShield is formulated to provide an invisible protective shield, which helps prevent the textile surface from absorbing liquids, dirt and grime. EcoShield reduces the critical surface tension of treated textiles below the surface tension of most liquids.
The result – EcoShield treated items tend to repel wetting and soiling.
EcoShield keeps your furniture cleaner for longer.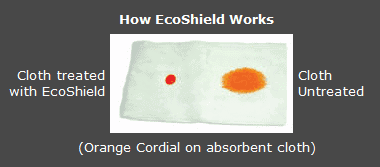 The Anti Allergy component provides a very high level of hygiene with instant and long-term results.  Clinical tests prove that our Anti Allergy kills and controls a range of microorganisms.  Many microorganisms can trigger allergic reactions including Asthma, Hay Fever, Sinus and Eczema.  Dust Mites, members of the spider family, live in soft furnishings and textiles.  They feed on human and animal skin flakes and the associated Mould and Fungi. Our Anti Allergy works to keep your soft furnishings healthier and freer from microorganisms.
·  Water based, non toxic and, when correctly applied, will not change the colour or feel of the treated item.
·  Classified as NON HAZARDOUS according to the National Occupational Health & Safety Commission (NOHSC).
·  Can be applied to most new or pre-cleaned Fabrics, Leathers, Carpets, Textiles, and Furnishings.
·  Helps repel oils, water, stains, dirt & grime by coating the fibre and changing its surface tension.
·  Is Australian Made and Australian Owned with growing international exports.
Available in:
250ml Bottle.
5 Litre Bottle.
20 Litre Bottle.

Before applying fabric protector make sure the area is clean, always use a compatable fabric cleaner or ensure that the item has been cleaned by a professional upholstery cleaner if the fabric is not new. See our section on fabric care.
Ecoshield Fabric Protector 250ml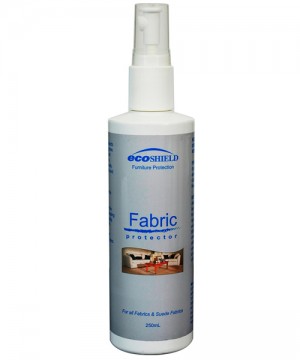 This product is also in the fabric care kit because it's the same product
that is applied professionally, it helps to reduce stains and soiling on new or pre-cleaned fabrics.
Use as a top up after spot cleaning fabric that has been previously fabric protected to help guard fabric from future spills.
The Ecoshield Fabric Protector is designed to coat the fibres with an invisible barrier which changes the treated fibres surface and helps to stop fluids from penetrating and staining.
This product is ideal for items of furniture that may have previously been professionally treated and need to be retreated after spot cleaning a small area.
Customers who have purchased Fabric protector have also purchased fabric deodoriser and fabric spot cleaner

How To Apply.
To apply Ecoshield Fabric Protector you will need an airless electric spray gun. Spray surface lightly and evenly and over lapping the previous run, make sure you do not wet the fabric only apply enough product so the fabric feels damp.
Make sure you spray all high traffic areas and front and back of cushions.
Test First.
Always test the product in an inconspicuous area first and check for colour fastness on the fabric or for any adverse reactions before starting any application.
Coverage:
Coverage
1 litre of Ecoshield Fabric Protector will be approx enough to do an application on a 3 to 4 seater lounge suite depending on how many cushions etc you have. Always allow a little bit more just in case.
Price:
250ml – A$19.95
5 litre – A$95.00
20 litre – A$295.00

Product Search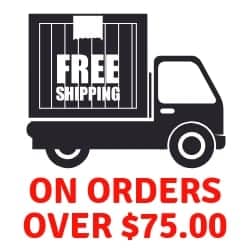 Contact Info
32 Dabage Place

Kurrajong Heights NSW 2758, Australia

Phone: 0419 606 942

Landline: (02) 4567 7797
CUSTOMER SERVICE