Ecoshield Fabric Protector 250ml
This product is also in the fabric care kit because it's the same product that is applied professionally, it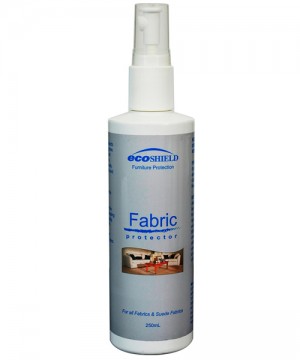 helps to reduce stains and soiling on new or pre-cleaned fabrics.
Use as a top up after spot cleaning fabric that has been previously fabric protected to help guard fabric from future spills.
The Ecoshield Fabric Protector is designed to coat the fibres with an invisible barrier which changes the treated fibres surface and helps to stop fluids from penetrating and staining.
This product is ideal for items of furniture that may have previously been professionally treated and need to be retreated after spot cleaning a small area.
Customers who have purchased Fabric protector have also purchased fabric deodoriser and fabric spot cleaner