SLIPSTICK FLOOR PROTECTOR PACK FOR A 5 PIECE DINING SETTING ON TIMBER FLOORS
$38.97
Save 15% with Slipstick Foot Floor Protector Pack for a 5 Piece Dining Setting. (Timber & Smooth Hard Floor Surfaces Only)
The pack contains 16 x Slipstick 25mm diameter Furniture Sliders for the dining chairs and a set of 4 x 50mm diameter Furniture Grippers for the dining table legs.
Available in 2 Colours: Caramel & Chocolate
Designed for dining chairs with straight legs on polished wood floors and all smooth hard floor surfaces.
Glides easily without scratching.
Optional Stick On or Screw On attachment. Will not peel off.
Sliders recommended for 25mm to 32mm (1″ to 1-1/4″) diameter chair legs and Grippers for 50mm to 80mm diameter dining table legs.
Can be fitted to round, square or rectangle chair legs. Just make sure they are centered.
For furniture you don't want to slide you may be interested in: Furniture Grippers
For tiles, laminated floors, slate, polished concrete use: CB190 19mm Slider Feet or CB250T-255T  25mm Slider Feet
Additional information
| | |
| --- | --- |
| Weight | N/A |
| Dimensions | N/A |
| Available Colours | FPP5 Caramel Colour, FPP5 Chocolate Colour |
Product Search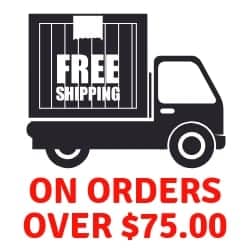 Contact Info
32 Dabage Place

Kurrajong Heights NSW 2758, Australia

Phone: 0419 606 942

Landline: (02) 4567 7797
CUSTOMER SERVICE