Slipstick Large Castor Cups CB840-CB845 Specifications
The Patented Slipstick Foot Large Castor Cup is designed for castor wheels. It contains an O'ring specially formulated to PROTECT floors and stop furniture on wheels from moving around on timber and tile floors.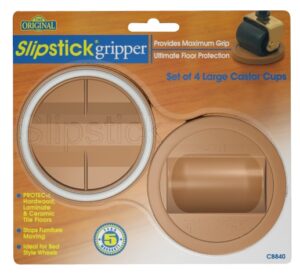 Ideal For: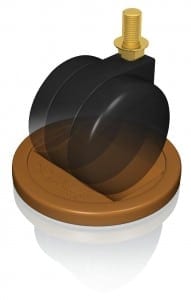 Castor wheels that are 50mm (2″) to 56mm (2-1/4″) in diameter

Hardwood floors

Laminated floors

Tiles

Parquet

Slate

Other Uses:
Can reduce the unsightly dents left in carpets by castor wheels.
Can be used under legs with a diameter 60mm to 67mm (2-3/8″ to 2-5/8″)
Recommended for Castor Wheels 50mm (2″) to 56mm (2-1/4″) diameter.
See How It Works