Slipstick Sliders CB250T-CB255T Floor Protectors
Slipstick Foot Furniture Slider & Floor Protectors 25mm (1″) are designed for narrow chair and barstool legs going on tile, polished concrete and slate floors.
The 25mm floor protector is manufactured an O'ring insert specially formulated so chairs slide in and out smoothly and easily while PROTECTING your floors from scratches.

Price for packet of 8: $14.95

Ideal For: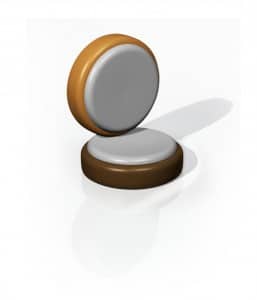 25mm to 32mm (1″ to 1-1/4″) diameter legs
Laminated floors
Tiles
Slate

CAUTION: Legs angled greater than 5 degrees, use Slipstick CB190 Feet. Indentations may occur in Cushion Vinyl and Soft Wood floors.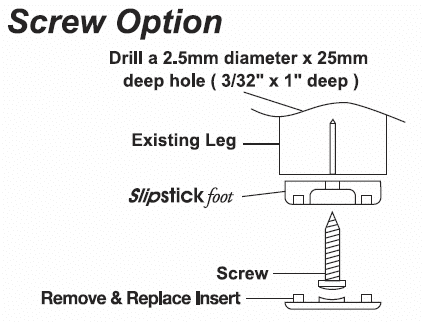 Assembly Instructions

1. Remove pre-existing feet if necessary.
2. Drill hole in required position.
3. Use supplied screw to attach foot.
4. Repeat operation for all feet.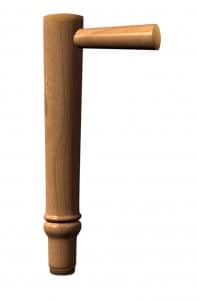 Price for packet of 8: $14.95

Related products: Furniture Grippers, Castor Cups