About Us
About Chris Green
Chris Green the owner of Furniture Care Products has been involved in the furniture industry since 1980 in a number of areas including 20 years Furniture Transport & Logistics, 20 years in selling furniture care and floor care products as well as upholstery cleaning, fabric protection application and leather cleaning.
During his time in the furniture transport business he discovered that customers were having a hard time getting the right advice the right care products to look after their new furniture.
In 1998 Chris started Superior Furniture Care and built the business by sourcing a range of premium quality timber furniture care and repair products. Over time the range expanded to leather care, fabric care, floor protection and floor care products.
In 2013 the business was split into two separate businesses. Aussie Furniture Care for the product range and Superior Furniture Care for the fabric protection, upholstery cleaning & leather cleaning services.
With his knowledge and experience Chris has been able to build up a range of top quality products that he has personally used and tested. No products are added to the range unless they adhere to a strict criteria.
All products must do what they say they will do, they must be safe, environmentally friendly and must produce excellent results for customers.
Every product in all ranges come with a 100% Money Back Guarantee
This website was started back in 2005 and since then Chris has also written 6 ebooks available for Free download on the site as well as numerous how to videos which are also available to view on this site.
About Furniture Care Products
Furniture Care Products are an independently owned Australian company distributing an extensive range of premium quality furniture and floor care products for furniture lovers.
Our sales office is located in Sydney. No products are stored or distributed from this location.

The administration, manufacturing and distribution facilities are located in Springvale Victoria and all orders are packed and distributed from there .
We send orders to all states throughout Australia
Our product range includes pure Australian beeswax polishes, furniture repair and touch up products, floor protectors, leather care products, fabric care products, natural cleaning products and much more.
60% of our products are manufactured by us in Australia and the rest are imported from the USA or China
We are constantly striving to improve and to provide the best quality products, service and information to our customers at all times.
Save
Save
Save
Product Search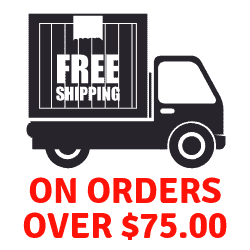 MONEY BACK GUARANTEE
At Furniture Care Products we offer 100% Money Back Guarantee on our complete product range. "Conditions Apply"
Contact
32 Dabage Place

Kurrajong Heights NSW 2758, Australia

Phone: 0419 606 942

Landline: (02) 4567 7797
FREE SHIPPING
On orders over $75.00