Colour Chart For Wax Filler Sticks
Review the colour chart for a suitable wax putty brick or furniture repair crayon before making a decision. The chart is a guide only and we cannot be responsible if wrong colour choices are made.

As a guideline colours on the chart can be up to 2 shades lighter or darker.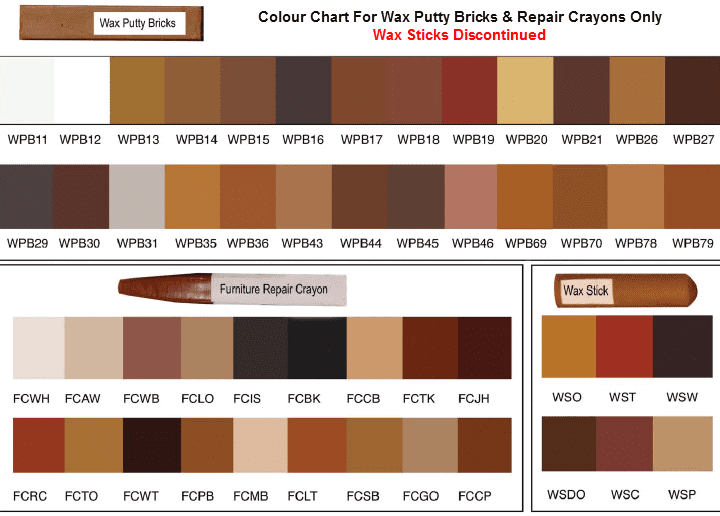 Related Products:   Scratch Fix Pens   Furniture Repair Kits  Furniture Repair Crayons   Wax Putty Bricks