Bed Risers
Putting a bed on risers is an excellent idea for extra storage space as well as stopping it from rolling around. Bed risers will accommodate a bed frame with castors or without castor wheels.
Many people today are looking for different ways to save space in their homes and bed risers can help to do that. One of the best places to store your items is under the bed.
Bed risers are ideal for storing different items and will save you a lot of space.
Need to raise your bed for medical reasons?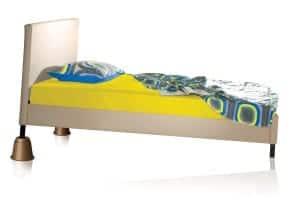 The Slipstick bed risers have medical uses also: By raising the head of the bed, the risers can help people suffering from back pains, acid reflux, asthma, or other breathing problems.
Even people with heart conditions will find it easier to sleep with their head and chest elevated.
Have a disability and need to raise your furniture?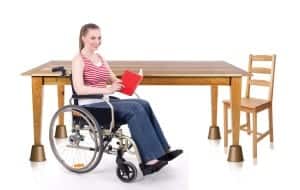 People with disabilities and the elderly can also benefit from bed risers, by giving them more mobility to get in and out of a bed easier.
*Always seek medical advice first before using Bed Risers as an aid for medical conditions, injuries or disabilities.
Bed Riser Features:
• Creates extra storage space underneath your bed, saving space in closets, dressers, and more.
• Constructed from high impact plastic for years of reliable performance.
• Special Non-slip Rubberised base.
• 5 year Full Replacement Warranty.
• Each bed riser holds up to 500lb (225kg) each.
• Raises Furniture by 5 ¼" (132 mm) or 3″ (75 mm) Slipstick Bed Risers have been designed so you can safely fit the 3″ bed riser on top of the 5" Bed Riser giving you a total height increase of 8 inches. (207 mm).
• Suitable for Caster Wheels/Posts up to 3"(76 mm) • 1″ (25 mm) indentation in the top of each bed riser to securely hold the feet of the bed in place.
• Foam insert molds to all types of furniture legs and rollers. • Sold insets of 4 as well as individually for when you have odd numbers.
---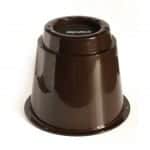 Slipstick CB650-1  5″ (125mm) Bed Riser Single Unit
Ideal to create more storage space Raises Furniture by 5 ¼" (132 mm) Holds up to 500lb (225kg) each Suitable for Caster Wheels/Posts up to 3"(76 mm) Special Non-slip Rubberised base.
Price: $7.50 each

---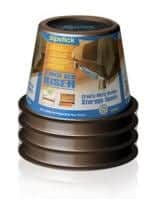 Slipstick CB650 5″ (125mm) Bed Riser Pack of 4
Ideal to create more storage space Raises Furniture by 5 ¼" (132 mm) Holds up to 500lb (225kg) each Suitable for Caster Wheels/Posts up to 3"(76 mm) Special Non-slip Rubberised base
Price: $29.95 Per pack of 4

---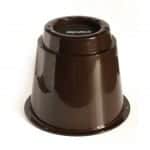 Slipstick CB630-1  3″ (75mm) Bed Riser Single Unit
Ideal to create more storage space Raises Furniture by 3 ¼" (132 mm) Holds up to 500lb (225kg) each Suitable for Caster Wheels/Posts up to 3"(76 mm) Special Non-slip Rubberised base
Price: $6.25 each
---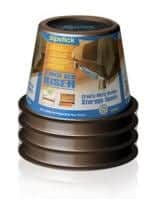 Slipstick CB630 3″ (75mm) Bed Riser Pack of 4
Ideal to create more storage space Raises Furniture by 3 ¼" (132 mm) Holds up to 500lb (225kg) each Suitable for Caster Wheels/Posts up to 3"(76 mm) Special Non-slip Rubberised base
Price: $24.95 per pack of 4

---
More How To Videos For Bed Risers Below
CART
Comodo Secure Site Seal

Site Secured
FREE SHIPPING
On orders over $250.00