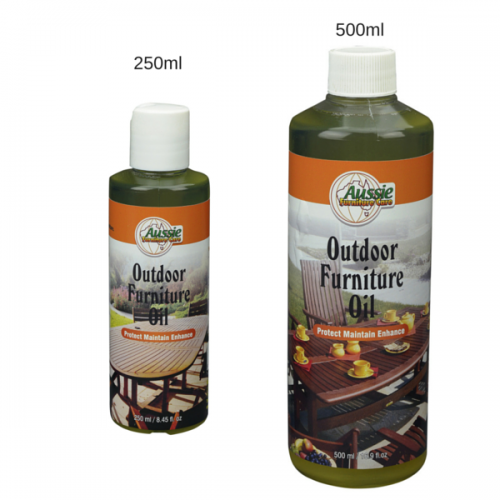 Outdoor Furniture Oil
From: $24.95
AFC Outdoor Furniture Oil is excellent for maintaining & enhancing the original look of Timber Outdoor Furniture.
Outdoor Furniture Oil gives unique protection to all types of timber furniture exposed to weather and outdoor elements.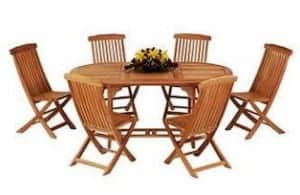 Specially formulated with natural ingredients.
Prevents dry & wet rot, fading, cracking or drying.
Protects against UV Rays
AFC Outdoor Furniture Oil also acts as an effective deterrent against destructive insects including White Ants, Termites & Borers.
Will not alter the colour of the wood.
Leaves no sticky residue.
Non-flammable.
Easy to apply.
Best applied with a piece of foam rubber.
Available In 500ml & 250ml
Additional information
| | |
| --- | --- |
| Weight | 0.550 g |
| Dimensions | N/A |
| 2 Sizes Available | AFC Outdoor Furniture Oil 250ml, AFC Outdoor Furniture Oil 500ml |
Contact Info
32 Dabage Place

Kurrajong Heights NSW 2758, Australia

Phone: 0419 606 942

Landline: (02) 4567 7797