Scratch Fix Pens 5 Pack
$80.53 Inc GST
Scratch Fix Pens are the perfect furniture touch up pen for anyone wanting to tidy up and do minor repairs on any stained timber.
Scratch Fix Pens are Quick Drying Oil Based Staining Pens used for minor repairs and touch ups on timber furniture, floors and doors and come in five different colour variations;
Light Brown

– Suitable for light brown to medium brown timber furniture.

Medium Brown

– Suitable for mid brown to dark timber furniture.

Red Brown

– Suitable for Jarrah and Mahogany tones on timber furniture

Dark Brown

– Suitable for dark brown timber furniture

Black Brown

– Suitable for very dark brown to black timber tones
Save 15% by ordering the 5 pack (1 of each colour) order below

For filling splits and nicks use wax putty bricks or furniture repair crayons
SKU:

SFP5PACK
Categories: Timber Furniture Repair & Touch Up Range, Scratch Fix Pens
Tags: Furniture Touch Up Pens, Furnuitre Markers, Millar Scratch Fix Pens, Scratch Fix Pen 5 Pack, Scratch Fix Pen Black Brown, Scratch Fix Pen Dark Brown, Scratch Fix Pen Light Brown, Scratch Fix Pen Medium Brown, Scratch Fix Pen Red Brown, Scratch Fix Pens
Additional information
| | |
| --- | --- |
| Weight | 0.170 g |
| Dimensions | 12 × 22 × 12 cm |
Here are some guidelines so you can work out if a scratch can be fixed with a Scratch Fix Pen or not.
Work out how deep the scratch is.
If it's a surface scratch that hasn't broken through the lacquer finish then a Scratch Fix Pen probably won't help.
If the scratch has broken through the lacquer and you can see raw wood then the scratch fix pens should do the job.
Keep in mind the scratch fix pen is not a filler it only colours the damage, so if the scratch or nick is deep you may need a filler. If that's the case download our free repair guide and workout what you'll need and how to fix it.
Product Search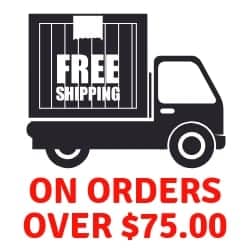 Contact Info
32 Dabage Place

Kurrajong Heights NSW 2758, Australia

Phone: 0419 606 942

Landline: (02) 4567 7797