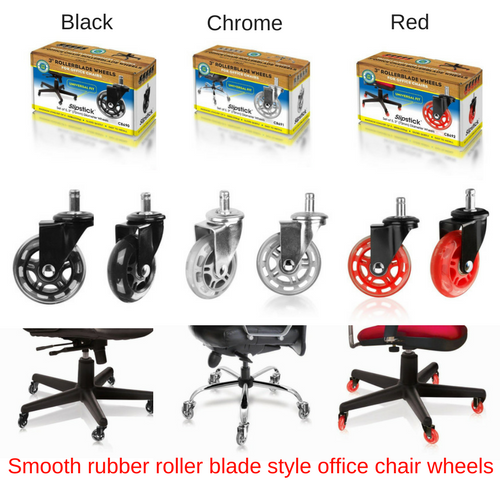 Slipstick 3inch/75mm Roller Blade Style Office Chair Wheels (Set of 5)
$34.95
Be the talk of the office!!
Modernise the look and upgrade the performance of your office chair or stool by replacing cheap floor marking plastic castor wheels with these stylish smooth rubber roller blade style castor wheels.
No need for chair mats, they're safe for all floors – There's no longer any need for an unattractive chair mat because these premium rubber castor wheels are safe rolling on hardwood, laminate, vinyl, tile, slate, carpet and protect all types of floors.
The castor wheels run smoothly and quietly and have a full swivel action for easy maneuverability.
Universal Fit
Fits most office chairs/desk chairs because they have a universal stem size.
Easy to install: Simple pull the existing castor wheels out and push in the new ones.
Heavy Duty: The set of 5 heavy-duty roller blade style castor wheels will support up to 225kg / 500 pounds (45kg / 100 pounds per wheel)
Lifetime Warranty – You are covered by a Life Time Warranty, these heavy duty roller blade style castor wheels are designed for years of durability and smooth rolling floor protection.
Available in 3 different color variations: Black/Black, Chrome/Grey, and Black/Red
You may also be interested in standard size replacement rubber castor wheels for your office chair.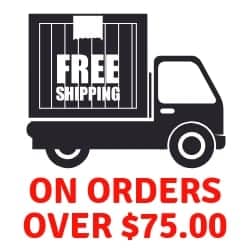 Contact Info
32 Dabage Place

Kurrajong Heights NSW 2758, Australia

Phone: 0419 606 942

Landline: (02) 4567 7797