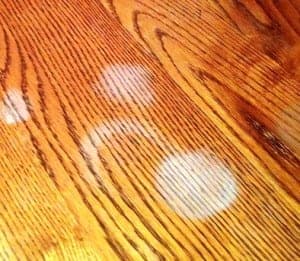 One of the most common questions I get asked by our customers and website visitors is " how can I remove a white heat mark from my table? "
More often than not someone has left a hot cup of coffee or a hot pizza box on the uncovered surface of their furniture and the result can be very annoying especially on an antique or your favourite table.
I have done extensive research looking for products or solutions to this problem and have found very little in the way of quality products or information other than a few videos on You Tube which are a little bit corny but still show an answer to the problem.
There are solutions shown but I would be very careful as these are DIY solutions and my advice is, if you a nervous or unsure call in the help of a professional furniture repairer.
Here's what I have found. They are all similiar with slight variations but they all seemed to get a good result.
Hope this gave you at least a couple of alternatives to getting rid of heat marks on your wood furniture.
Handy Tips:
Never put hot pots or pans directly on a wood table top.

Coasters, trivets, and hot pads can also be used to protect your table.

Avoid using any type of cover that has a rubber or vinyl backing on it. These materials have chemicals in them that can permanently ruin the wood finish.

Protecting the tops of wood furniture is essential to avoid scratches and dings. Using a tablecloth on a wood table is a great idea if the table is used often. Besides accenting the look of your wood table, it will also protect the table surface.

Always use premium quality silicone free furniture polish to clean and care for your timber furniture.