Teak Oil & Cleaner – Why You Need Them by Jennifer Akre
When people think of anything related to teak, they usually think of how durable it is. And, even though teak furniture and accessories require pretty much little to no maintenance, you still need to take care of it in order for it to have that look that you really want. So, that is why you need to invest in top quality teak oil and cleaner for your patio furniture and accessories.
Taking care of your teak furniture is pretty easy because with teak, you are getting the best possible material to make furniture right out of the gate. Teak is tropical hardwood that is harvested in Southeast Asia. It is one of the most sought after and revered woods in the entire world for a number of different reasons.
First off, it is very easy to work with, which is why most manufacturers want it so they can easily make furniture to sell.
Two, teak is very durable and can withstand all types of weather from different climates without getting damaged. For example, teak will not split or crack under the harshest of conditions, including the freezing, winter weather of the North.
This is great for you, because instead of looking for space to store your furniture during the winter, you can leave it outside without worrying that it might get damaged. And, the third reason why teak is such a revered wood is that it is beautiful, plain and simple. Its golden tones are very eye-catching and would enhance the look of any outdoor or indoor area.
When it comes to teak oil and cleaner, keep in mind that each one serves two different purposes. Teak oil, is used to maintain your furniture's appearance. When you apply it, it helps to intensify the color and grain pattern in the wood and protect it from the elements, so your furniture will keep its golden brown tone just like when you bought it. For the same effect, you can also choose to use a teak protect.
Now, the teak cleaner is used when you have changed your mind about letting your furniture fade to a silver-gray color, which teak will do over time if an oil or proctor is not applied. This color is also very beautiful, but it you want to go back to that golden brown color, then use the teak cleaner. It will remove the silver-gray color and restore it to its original look.
If you plan on spending the money to go with teak furniture, than really what does it matter if you spend a little more money and get the accessories that will keep your furniture looking just like you want it to look. Top quality teak oil and cleaner is essential for the teak furniture that you have.
You can find everything that you need to keep your furniture looking good at your local furniture store, or, for an even easier route, head to the Internet and do a little online shopping. You will be glad that you did.
---
Jennifer Akre, owner of a wide variety of home and garden sites specializing in teak furniture and teak accessories, gives online consumer reviews and shares her knowledge and ideas on adirondack chairs and garden benches. Decorate your home with style and class – Click Now: patio furniture.
Article Source: http://EzineArticles.com
Product Search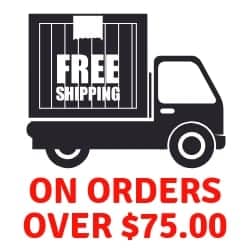 Contact Info
32 Dabage Place

Kurrajong Heights NSW 2758, Australia

Phone: 0419 606 942

Landline: (02) 4567 7797
CUSTOMER SERVICE